The Experts in Same Day Curtain Cleaning and Flameproofing
The ONLY Company who will Guarantee:
No Shrinkage
No Colour Fade
No Fabric Distortion
Services List
Drapery Cleaning & Restoration
Flame Retardant Application
Testing & Re-Certification for Fire Code compliance
Professional Repairs to Drapery & Tracks
Ultrasonic Blind Cleaning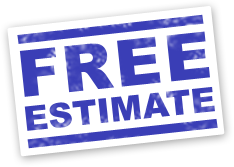 Testimonials
Click Here for More
We are extremely happy with what you have done for us. The drapes look amazing, the new way of delivering the drapes worked perfect. We appreciate your efforts over the weekend to ensure we had our...
Executive Housekeeper, Radisson Hotel
I would like to complement you on the manner in which your staff handled the cleaning of the drapes, which included the taking down, the re-hanging, as well as the replacement of any missing hooks ...
General Manager, Hilton Hotels
The drapes are awesome, beautiful, huge difference. Management is very pleased with the results.
Executive Housekeeper, Marriot Hotels
I would like to compliment you on the manner in which your staff handled the cleaning … the work was not only professionally done, but we were impressed by the methods of cleaning and the quality...
General Manager, Wyndham Hotels
As a team, your workmanship was excellent, your attitude professional and you were extremely respectful of the other workers.
Executive Housekeeper, King Edward Hotel
The staff have always been very conscientious in their work arriving on time as scheduled dressed in clean and neat uniforms. They have always performed their duties in a polite and efficient manne...
Executive Housekeeper, Holiday Inn Hotels
Thank you – the speed and the results of the drapery cleaning were excellent. Great customer service!
Executive Housekeeper, Starwood Hotels
On-Time, courteous, great cleaning results. Quick and professional. Flexed to our limited schedule.
Banquet Manager, Hyatt Hotels
Crews are on-time, professional, and the results are good. We would recommend them to others.
Director of Residences, York University
Crews were on-time, professional and the results exactly as promised. We would recommend On-Site Services to any of our peers
Facilities Manager, University of Toronto
You guys did an excellent job. I could say all the stains are gone from the drapes. When we are ready for the next cleaning I will let you know. Thank You.
Manager, Facilities, Centennial College
The efficiency of your staff was impressive and should be commended. They were able to accomplish their work with minimal interference to our resident students. The curtains are now 100% thanks to ...
Facilities Manager, York University
They did a very decent job in a timely fashion, without needing any assistance which was helpful.
Head of Housekeeping, University of Toronto Residence
Good work! The fabrics is bright like new! The team was awesome; the drapes have been removed and re-installed without any helps from us. They met my needs!
Manager, Major Casino
This letter is to express our complete satisfaction with the work recently performed by your company. Your employees were most efficient and courteous with the entire process being completed in a t...
Environmental Manager, Scotiabank
The drapes look great and your service men were organized and did a great job rehanging the drapes. I would use you again and would refer you to friends!! Thanks so much.
General Manager, Banquet Hall
Very easy to work with and made the process simple.
General Manager, Caledon Golf Club
Thank you. Just great. It was a bonus to have this completed in one day.
General Manager, National Golf Club
Thank you once again. The team is been very responsible and careful in the handling of the drapes.
General Manager, Liberty Grand
I would like to take this opportunity to compliment you and your staff for the super job you recently did for Manulife. The On-Site Drapery cleaning was sensational. We were impressed that such a m...
Director of Environmental Services, Manulife Financial
Service was professional. The person I dealt with in your office was most helpful and accommodating. She was able to guide us through the process and helped us to meet our needs. I would recommend ...
Facilities Manager, Hungarian Culture Club
Crew was courteous and professional, the results were good. Any problems that occurred were resolved quickly and to our satisfaction. We would recommend them to others.
Facilities Manager, Fathway Baptist Church
We are soooo happy with the results of your cleaning, our staff is happy to be working in a clean environment. Thank you for giving up your Saturday afternoon to ensure no interruption to our work....
Production Manager, FTG Aerospace
We wish to take this opportunity to express our thanks for the excellent job done in the cleaning of our office drapes. Your employees were both efficient and courteous and the cleaning did not int...
Environmental Services Manager, Royal Bank of Canada
Just wanted to say that your gentlemen were awesome. They came in and out faster then I had thought it would be! No procrastination and organized. Loved them.
Owner, Large Banquet Hall
Outstanding cleaning results, the guys were great. Happy to find you and wonderful work also! Would recommend.
Technical Director, Studio PAVAS
… your staff were perfect. They also worked very hard to make up for the lost time and were done ahead of schedule. Thank you for all the hard work. The result exceeded expectations.
Technical Director- Ottawa Little Theatre
Prompt on site service for site survey, pricing and equally good service.
Manager, Servicemaster
The guys arrived in uniform, on-time. All requests were met promptly and appreciated. Would definitely recommend you to others.
General Manager, Servicemaster
Representatives were very professional and courteous. Introduced themselves and thoroughly explained the process.
Principal, Ponsonby Public School
Representatives were very professional and courteous. Introduced themselves and thoroughly explained the process. Cleaning results were Outstanding, would recommend this service to other schools.
Principal, RJ Nelson Public School
Thanks.....as always, fast and complete service. Appreciate your quick response. Thanks so much.... you rock!
Facility Projects Coordinator, Major School Board
We are a great case study for your service. Before we found you, we used two other big name companies to clean our drapes. The first, our legs, we had to send away and they came back 5" shorter! Th...
Head of Drama, St. James Secondary School
For the record You did a really nice job, the stage drapery look good! Thank You! Great Job.
Principal, St. James Public School
Thank you. I appreciate you honouring your quote....a fair businessman is rare these days! Thank you! I will have our bookkeeper get that cheque made tomorrow and we will have it in the mail by day...
Principal, Braemar House School
Crew was great, professional. Results were outstanding. Service turn around time was amazing.
Principal, Highland Secondary School
We currently have a contract in place for several years now. We are happy with their service and would recommend them.
Senior Purchaser, Major School Board
The service was very quick from start to end. Thank you very much.
Facilities Manager, Glenhaven Public School
On-Time, Uniformed, Professional, that is the feedback we receive from all our schools you service. With the plan you put together for us, it's great not to have to worry about our drapes, you guys...
Facilities Supervisor, Major School Board
Did exactly what you said you would do and on time. Results Outstanding, would definitely recommend you to other schools.
Facilities, St.Jean de Brebeuf School
I just wanted to take a moment to tell you what a pleasure it was to deal with Christian and Amah today. They came to install our drapes. They were very polite and efficient. Our secretary comme...
Principle, Englehart High School
Everyone in the clinic is commenting on how great the drapes look. We do appreciate the wonderful service, Thank very much!
Clinical Manager, Access Alliance Healthcare
I would like to say Karen was outstanding in helping me with my concerns and with dilemma. The Service was Excellent, Thank You.
Administrator, Oakridges Retirement Home
Very professional and courteous staff, polite with residents and staff, good results and on-time.
Senior Administrator, Revera Living
Thank you for the Drapery Inventory Analysis and Job Completion Report. I would like to take this opportunity to thank you for a job well done. Your services were appreciated and were carried throu...
Environmental Manager, Sarnia General Hospital
Came in just for testing. Great services. Will be using company again in a year to follow up with the drapes.
General Manager, Kawartha Long Term Care Home
Given the complexity and volume of our organization, your staff performed in a very professional and efficient manner. Many compliments were received by various users within our facility, therefore...
Environmental Services Manager, The Hospital for Sick Children
We wish to express our appreciation for a job well done. Your staff was courteous, worked efficiently, and cooperated well with Mrs. Matthews, Housekeeping Supervisor, in seeing the job completed q...
Environmental Manager, St. Thomas Elgin General Hospital
Thank you and your staff for all the hard work. Several of our staff have commented that James and his partner were very respectful of our clients and staff and were a pleasure to work with.
Environmental Services Director, Major Mental Health Care Facility
We wish to congratulate you and your men on a job well done! Your men arrived promptly at 9:00 am. as promised, dismantled the drapes, and had them back in place shortly after lunch. Again, thank y...
MDS Health
Karen was outstanding and friendly, had all the knowledge about the process we required to satisfy the fire code for treating the curtains for our stage. It has been a very positive experience deal...
Administrator, Bayshore Seniors Centre
Excellent as always, professional, speedy, quality cleaning, excellent customer service!
Manager, Access Alliance Healthcare
Learn More at Drapery University
We Welcome




Proud Supporter of