Quick Contact
Testimonials
Click Here for More
Just so you know, your technician was an absolute pleasure to have in our home. Even though he had problems finding their house, he kept phoning to keep them updated. The drapes look beautiful, we ...
Homeowner
Crews were professional and courteous, the drapes were outstanding, we always recommend you. Nice job guys and quick service. Thanks.
Owner, Rise n Shine Blind Cleaners
I was especially impressed by the punctuality of Karen. She returned my initial call quickly and arrived both to pick up and deliver the drapes on time. Well done!
Homeowner
Guys were courteous and on time, outstanding cleaning results. Would recommend you for sure.
Homeowner
On Time and Friendly. Would recommend, good results.
Homeowner
I liked that it was full service. Took drapes down and put them back up. Provided paper shades of the day that we did not have drapes and returned the drapes very promptly.
Homeowner
From my first contact with On Site Services, we were amazed at the professional, prompt, courteous service my parents and I received. Karen was so friendly and approachable. John and Christian we...
Homeowner
As a designer, we handle a lot of high end fabrics. Wanted to say we were both very impressed with the service and the condition of the drapes. I can't say enough about how fabulous your guys were ...
Interior Designer
My five year old sheers were stained by the dirty hands of window washers, as well as being 'sucked' into the ventilation system in my condo. Your company cleaned them 100% - not one stain visible!...
Condo Owner
Romans look wonderful, yes I would definitely recommend your company, Jon was just great, I am very impressed, thank you.
Homeowner
I am a high end realtor, I know how much easier it is to sell a house when the drapery is clean. Your company's timing in meeting our tight deadline for our open house was excellent. The guys were ...
Realtor
Very responsive and took great care of the drapes both dismantling and re-installing. Outstanding results, would recommend you.
Homeowner
Thank you for the great service and taking the time to answer all of our questions. We appreciate the great service and help as we are organizing the cleaning from overseas.
Condo Owner
Just a quick not to let you know how happy me and my husband are with the drapes. They look and smell fabulous. Also want to pass on how polite and nice "the boys" were. You're the best!
Homeowner
An amazing service and the drapery looks like new. We use them every spring and happy to recommend.
Homeowner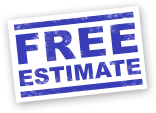 Drapery University